Keep your car running all summer long
---
The weather's warm and getting warmer. Forecasters are predicting a hotter-than-usual summer for most of Australia, especially the northern states. You're probably already thinking about how to keep your home cool. But have you considered that your car, too, needs protection from the heat? Most vehicles aren't designed for extreme temperatures. They need special care when the mercury rises, particularly during the summer holiday road trips.
---
Check your battery: 
Locate the year the battery was made to ensure that its not too old. A 4-year-old battery is not advisable. Also, check for corrosion.
Tires:
The heat can cause some wear and tear on your tires, so make sure the tread is acceptable and pay attention to the PSI. The heat can cause the air in tires to expand, so make sure to compensate.
Fluids:
Check your coolant and other fluids under the hood to ensure there are no leaks and everything is at appropriate levels
Hoses and belts: 
Extremely warm temperatures can weather any hoses or belts, so double check that those items under the hood are in good working condition.
Air conditioner:
Your air conditioner may take a while to get cool, but if your car is running more than 20 minutes and youre still feeling hot air, that may be a sign of a problem.
REMEMBER:
If your car does happen to break down or you suffer a flat tyre, immediately activate your hazard warning lights, indicated by a red triangle button on your dashboard, and move safely to the edge of the road, pulling as far off the road as possible and then raise the bonnet. If you can't make it off the road then stay where you are with your hazard warning lights on and call Mechanics at work for roadside assistance.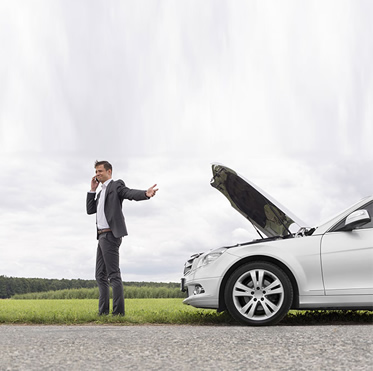 ---
---
Publisher: Mechanics At Work

Date Published: Sep 14 2017 11:09AM
Date Edited: Sep 14 2017 11:27AM